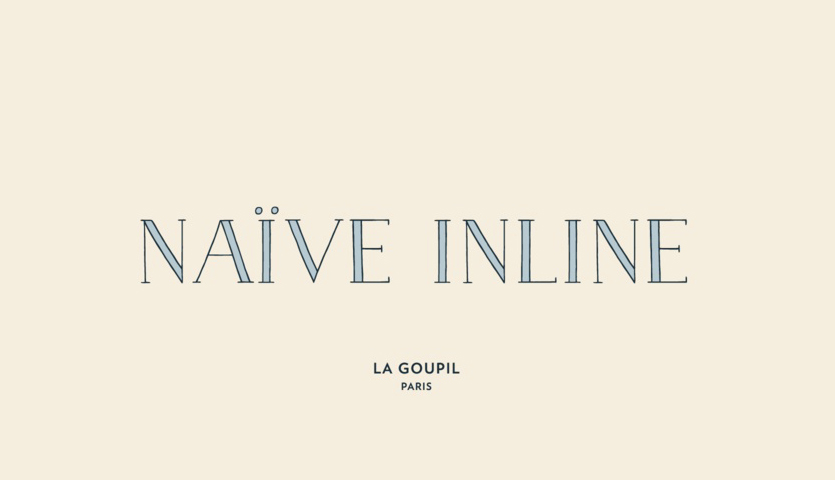 Figure 1. Naïve Inline sample image.
This beautiful handwritten serif font is designed by Fanny Coulez, from French foundry La Goupil which has a refreshing modern feel to it .
La Goupil do not appear to have a website, but you can view their work on MyFonts. Comprised of three members, Fanny Coulez, Julian Saurin, and Louis-Emmanuel Blanc. La Goupil originally created graffiti fonts after noticing a distinct lack of them, but as of 2012 they began to focus on more accessible fonts, whilst still retaining strong handwritten qualities, as you can clearly here see in Naïve Inline.
Naive Inline comes in three weights, light, medium, and bold. As well as that there are two bi-colour interiors, half and full, which can create a solid inner stroke or a lined inner stroke, further enhancing its design. What I like so much about it is that it has modern, stylish qualities while still being an handwritten font that portrays a certain innocence.